We Reward You for Choosing MacFarlane Energy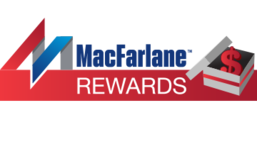 It's nice to feel appreciated and get a little something extra for your hard-earned money. That's why MacFarlane Energy created the MacFarlane Rewards Program, which pays you MacFarlane Red Points for doing business with us. 

The MacFarlane Rewards Program is fun and easy to use. Your MacFarlane Red Points awards appear promptly in your MacFarlane Rewards Program account, and you can redeem them online through this website for discounts on our products and services or merchandise. 


Redemption Options
You can redeem your points online at your convenience for any of the following. Please check the redemption page for current offers on:
MacFarlane Energy Gift Cards
Charitable Donations in Your Name
MacFarlane Energy Merchandise
Get Started Here
To view your MacFarlane Rewards Program account, your current MacFarlane Red Points tally, and your redemption options, please click here.