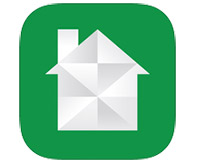 Many northeastern states have begun making policy changes to help lessen the impact of climate change. The goal is to "electrify" the building and transportation sectors and, in the process, eliminate the use of fossil fuels (heating oil, natural gas, and propane) for heating and cooling while transitioning towards electric vehicles. The electrification movement will also require that electricity be produced solely from renewable sources such as wind and solar.
While this transition will take considerable time and resources, as a MacFarlane Energy customer, you are already doing your part to reduce your carbon emissions by using biofuel to warm your home. MacFarlane Energy is proud to deliver Bioheat® fuel, which is a mixture of ultra-low sulfur heating oil (ULSHO) and renewable biodiesel. Our current blend mixes 5% renewable biofuel with ULSHO and works in all existing oil-fueled heating equipment. MacFarlane Energy is committed to increasing the biofuel component of the fuel as the resources become more available and affordable. By making this commitment, we can help to ensure a cleaner and more sustainable future.
What Is Bioheat® Fuel?
Our Bioheat® fuel blends renewable biodiesel produced from a variety of sustainable, organic materials such as soybean oil, canola oil, cooking oil, and animal fats. The products are refined into high quality liquid fuels that meet rigorous testing standards, making them safe and effective to use. Research has also proven that Bioheat® fuel not only cuts emissions but also improves heating system efficiency. Plus, the reduction in your emissions can allow your community to breath cleaner, healthier air.
Is Biofuel Safe to Use with my Current Home Heating Equipment?
Current testing by the National Oil Heat Research Alliance (NORA) and other agencies has found that the Bioheat® fuel we deliver, and higher percentage blends we will be delivering in the very near future, can be used without making any changes to your heating system. Our customers have been using Bioheat® fuel for years without incident. Additionally, Massachusetts also offers a tax incentive for utilizing biofuel.
Order your Bioheat® fuel with MacFarlane Energy today! Take advantage of our automatic delivery service for convenient and reliable delivery! Become a MacFarlane Energy customer today and contact us by completing an online form or by giving us a call at (781) 326-9500.