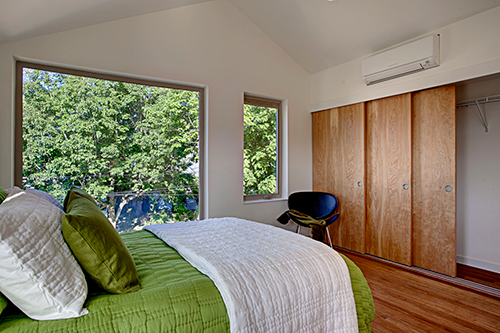 Did last summer push your air conditioner past the point of a simple repair? Do you keep saying this is the year you're going to upgrade your home cooling system only to avoid getting around to it? With the spring season here and another harsh New England winter behind us, it's time for new beginnings. Make your spring cleaning truly complete by getting rid of that old air conditioner and starting fresh with a new state-of-the-art cooling unit from MacFarlane Energy.  
Here are a few indicators you can look out for to determine if it's time for an air conditioning upgrade:    
Your system's age: If your current unit is over 10 years old, it's probably not operating nearly as efficiently as it used to, and lacks many of the innovative new features and capabilities of today's advanced air conditioners. 
Strange noises: Clinking and clanking from your air conditioner indicate an internal problem.
Strange odors: Pungent or foul smells could point to mold accumulation inside your ductwork or in the unit itself.
Uneven cooling: If different rooms in your home have different temperatures, there's likely a blockage or component failure to blame.
If you've decided to call it a day with your current air conditioner, MacFarlane Energy installs a wide variety of 
air conditioning equipment
, from super-efficient whole-home central air systems to retrofit-friendly ductless mini-split units. Manufactures whose systems we install include 
Lennox, Mitsubishi Electric, York, Carrier 
and
 American Standard.
 Because of industry-wide advances in energy efficiency, your new air conditioner can give you savings of 
up to 40% or higher 
on your cooling budget. Plus, no matter which make and model you choose, you'll have the benefit of our 
expert installation service
. After we help you pick out the new system, a certified MacFarlane technician will visit your home and install your unit in the most optimal location and configuration.