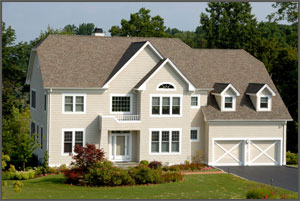 Are you interested in cutting your fuel bills? What if you could do that while also improving your home comfort? And doing it with more earth-friendly equipment? There's actually an easy way to do it … upgrade your boiler! 
Boilers are the primary source of heat in many Boston area homes. According to the U.S. Department of Energy, installing energy efficiency upgrades and a new high-efficiency heating system can significantly cut both your fuel bills and your pollution output. Here are some eye-opening numbers: upgrading from an old boiler with a 56% efficiency rating to a modern unit with a 90% efficiency rating can reduce fuel consumption by up to 33% or more and save an average cold-climate oil-heated home 2.5 tons of carbon dioxide emissions each year. That's about the weight of a full-grown giraffe! But why put your neck on the line because of an old, inefficient boiler? If your boiler fits that description, the simplest path to savings is to replace it with a modern high-efficiency model. And we got 'em!  
We're proud to sell, install and service ENERGY STAR®-rated boilers from industry innovators like Buderus, Burnham, Energy Kinetics, Smith, Viessmann and Weil-McClain that offer both improved comfort and higher energy efficiency. With these boilers, you can put reliable warmth and smooth, quiet operation in the bank. They're so quiet you won't hear them working, but you'll feel it! And you'll feel it again in your wallet when you see your monthly fuel costs drop.  
If you're not ready for a complete upgrade, we also install modern controls that improve efficiency and enable heating equipment to communicate via phone lines or Wi-Fi, notifying you when you are low on fuel or if something is wrong with your system. With these powerful controls, the one who will be in control of your comfort is you!  
These boilers and controls will open the door to a whole new world of cost savings, energy conservation and best-in-class comfort. And no matter what kind of system you have, a MacFarlane Energy Service Policy is the perfect solution for keeping it in peak operating condition and controlling repair costs. We offer three plans, each providing an annual tune-up and the assurance of 24-hour coverage for heat emergencies.
Contact MacFarlane Energy today and take control of your home comfort!