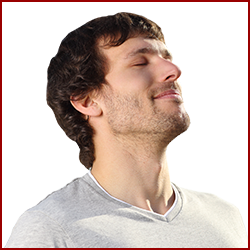 Poor indoor air quality can have detrimental effects on your family's health and comfort. Dust, particulates, household chemicals, and allergens can accumulate in your home unbeknownst to you. Another problem in many homes is insufficient humidity. In the winter, dry indoor air can make people more susceptible to colds and the flu, while also potentially leading to damage to wood flooring and home furnishings. Dry air can also make you feel cooler, causing you to raise the thermostat and use more energy. MacFarlane Energy has the answers to all your indoor air quality concerns.
Indoor Air Quality Solutions by MacFarlane Energy
If you are concerned with the air quality in your home, we can have one of our expert technicians evaluate and test the air in your home. If there is a problem, we can install a whole-home filtration system that works alongside your existing heating and cooling system to remove airborne pollutants. MacFarlane Energy has a range of products to remedy your indoor air quality concerns or low humidity problems.
MacFarlane Energy is an expert when it comes to indoor air quality and your home comfort. By maintaining the proper level of humidity, you can have a safer, healthier, and more comfortable home, all while lowering your energy bills! Contact MacFarlane Energy today if you are interested in becoming a customer or have any questions about our indoor air quality products and services. Give us a call at 781-326-9500 to get started today. MacFarlane strives to ensure your safety and year-round comfort.