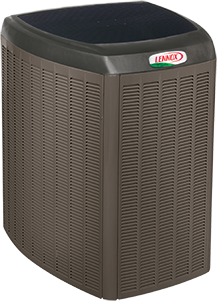 It's February in Massachusetts. Our area got a foot of snow on Thursday, February 9. Another foot fell on Monday the 13th. As for the rest of the month, maybe we'll get lucky and it will only be freezing rain. A Patriots championship can warm the heart, but the thrill of winning the big game only goes so far when you're shoveling out from under two feet of snow. However, the summer will return as it does every year. 
If you've ever thought of installing a new 
central air conditioning system
 or upgrading an older one, there is no better time than now – the dead of winter – to get started.
The air conditioning industry has made enormous strides in efficiency in recent years. To save energy and money, the U.S. Department of Energy recommends buying a modern energy-efficient unit. Today's units use up to 50 percent less energy to produce the same amount of cooling as air conditioners made in the mid-1970s. Even if your air conditioner is only 10 years old, you can still save 20-40 percent off your cooling energy costs by replacing it with a newer, more efficient model. 
MacFarlane Energy installs a wide variety of modern air conditioning equipment, including Lennox whole-home central air conditioners and Mitsubishi mini-split air conditioners.
Energy-efficient, environmentally friendly, and cool as the proverbial cucumber, 
Lennox air conditioning units
 are ENERGY STAR®-rated. As a Lennox Premier Dealer™, we're proud to recommend and install a wide variety of Lennox models from the company's Signature®, Elite® and Merit® series. Each offers its own exclusive features to transform your home into an oasis of cool comfort.
As a Mitsubishi Diamond Contractor, we install and service the full line of 
Mitsubishi air conditioning products
. If you've always wanted central air conditioning, but don't want the inconvenience of installing ductwork, you'll appreciate the Mitsubishi "Mr. Slim" Ductless Mini-Split A/C System. This energy-efficient ductless system is perfect for retrofitting or installing in tight, compact spaces, because it doesn't require full-sized steel ducts.
Whichever great product you choose, we also offer a worry-free 
Air Conditioning Service Plan
 to prolong the life of your cooling system and ensure it's operating at its full potential.