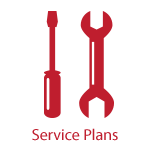 It's a new year! Homeowners throughout the Greater Boston area are likely depending heavily on their furnaces and boilers and have been for a while now. The question is, are they getting the bang for their energy buck?
If a furnace or boiler isn't well maintained, homeowners might find themselves unable to escape from the cold of a Massachusetts winter!
Luckily, all they need is MacFarlane Energy to help with the maintenance of their oil-fired heating systems. Here are some common indications that a tune-up can help improve a home's overall comfort:
Increase in Heating Costs
Over time heating equipment can consume more and more fuel than it usually takes to keep families warm. A well-maintained system will typically remain consistent when it comes to heating costs. If heating bills start climbing more than normal, give us a call.
Improper Air Flow
The flow of heated air is important – without it, homeowners won't feel any warmer in their homes! Regular maintenance can help keep furnaces clean enough to allow airflow throughout the system.
Unusual Noises
There are normal sounds that heating equipment makes when it runs. Certain noises, however, jump out as though to say 'there's a problem here!' Any unusual sounds, such as metal screeching or consistent clanging, are a hint to give us a call right away!
Frequent Repairs
With normal wear and tear it's expected to have a service call or two to make repairs on heating equipment. However, when homeowners start to spend more and more on repairs – and needing to call for service at an increasing rate, getting routine maintenance can help in a big way.
Is your heating equipment holding up well? If you're experiencing any of these issues, contact us online to ask about how a furnace or boiler tune-up can help!