Experience the Ultimate Home Comfort System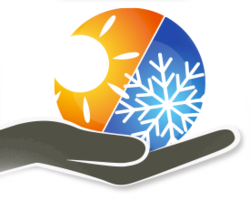 If you're like most homeowners, your "home comfort system" was assembled piecemeal. Perhaps you replaced your furnace 10 years ago, and the air conditioner is only five years old, but it's from a different manufacturer. The units work independently of one another, and a separate thermostat controls each one.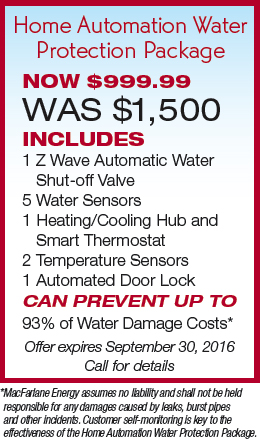 What if you could have your heating, air conditioning and indoor air quality equipment all working together in harmony? What if you could control and monitor all three pieces of equipment with a state-of-the-art thermostat that's wirelessly connected to your smartphone? Now, you can, with the Ultimate Home Comfort System engineered by Lennox and installed by MacFarlane Energy.
As a Dave Lennox Premier Dealer™, MacFarlane Energy has the tools and technical expertise needed to configure all four elements of your Ultimate Home Comfort System.
PreciseComfort® tech for consistent temperatures on even the coldest days
Unprecedented energy efficiency at up to 98.7% AFUE
Dual-fuel options (oil or gas and electric)
SEER rating of up to 26 can save a customer hundreds of dollars per year
SilentComfort™ makes the XC25 up to 50% quieter than standard A/C
Compressor can adjust output to any level between 35% and 100%
Filters out more than 95% of particles down to .3 micron
Combats 90% of germs and bacteria down to .01 micron
Removes 50% of household odors and chemical vapors in a 24-hour period
iComfort App allows you to self-monitor and adjust temperatures from anywhere (available via the App Store and Google Play).
Smart Away Mode uses the GPS in your smartphone to detect when you're leaving, and automatically changes the temperature to a more energy-efficient setting.
Schedule IQ feature requires only one-time programming then adapts heating and cooling settings to changes in your routine.
Allergen Defender monitors air quality and pollen levels in your ZIP code and automatically turns on the fan to clean your home's air when levels are high.
With MacFarlane Energy and Lennox, the ultimate home comfort experience is never out of reach, because it's always in the palm of your hand. Call or click to find out more.