Make Indoor Air Quality Part of Your Home Improvement Plans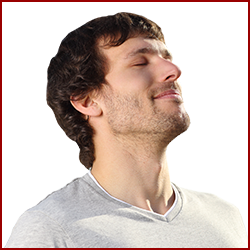 Are you thinking about upgrading your heating system before the winter? Keep in mind that we also provide air conditioning installation and service all throughout the year. As a Mass Save Instant Rebate partner, it may be beneficial to upgrade both systems at the same time. Additionally, many MacFarlane Energy customers have been taking advantage of our indoor air quality upgrades to their current and new heating and cooling systems. With COVID-19, the importance of indoor air quality has never been clearer than it is right now.
As a Lennox Premier Dealer, MacFarlane Energy offers a full line of Lennox indoor air quality systems with any heating or air conditioning installation.
Lennox PureAir- Purification Systems remove 90% of germs and bacteria
Healthy Climate® UV Lights kill germs as well as mold and fungi
Healthy Climate Whole-Home Humidifiers help prevent dry, sore throats
Healthy Climate Heat Recovery Ventilators help reduce condensation
All of MacFarlane's air purifiers and other indoor or quality products can be used as part of your next home improvement project. Many can also be incorporated into your family's COVID-19 protection plan. In fact, according to the FDA, UV lights that have been shown to destroy the SARS virus may also be I effective against the coronavirus. Of course, these systems should be used in combination with existing best practices like hand washing, surface cleaning and social distancing.
If you are thinking of upgrading your heating or air conditioning equipment or adding an indoor air quality system to your home, please contact us immediately. Installation work Is already In high demand, and we are taking new appointments daily.