Heating Equipment Gets Smart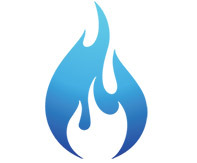 Heating equipment is getting a lot smarter.
Many of the new systems that we install use electronic controls that integrate data from multiple sources to improve indoor comfort and reduce energy consumption. The best systems also record complex operational data, which helps the service technician fine-tune the system for optimal operation.
You can feel the difference every day when you heat with an advanced system from a top manufacturer such as Lennox or Buderus. Rather than repeatedly overheating a room and then letting it cool by several degrees, an electronically controlled system can maintain a consistent temperature in each heating zone.
Some systems monitor the outdoor temperature at all times and adjust their heat output rate to match current conditions. They deliver at a higher temperature in the bitter cold to ensure that every room is cozy. On moderately cold days, the heat output rate is lower, and indoor temperatures are consistently comfortable.
With some new systems, a digital control can send diagnostic data automatically to the service company. That means that if a problem occurs, we can get an alert immediately and respond accordingly.
To make sure that our customers get every benefit from the new electronic controls, we conduct regular training sessions with our service team. In fact, one of the best reasons to choose a reputable company like ours is the exemplary performance of our installers and technicians. This is nothing to take for granted, either. The U.S. Energy Star program reports that nearly half of all heating systems are incorrectly installed and are therefore operating at less than peak performance.
Please contact us to learn more about new heating equipment.