Mass, NYC Turn to Bioheat to Fight Climate Change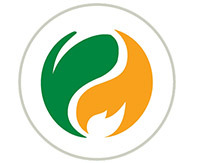 Officials in Massachusetts and New York City are finding ways to increase the use of Bioheat® Fuel in order to mitigate climate change.
Bioheat is a blend of heating oil and clean-burning biodiesel that reduces carbon emissions, when compared to regular heating oil. A recent study by Purdue University indicates that biodiesel reduces carbon emissions by up to 80 percent, even when accounting for emissions from growing soybeans and other crops to make the fuel. With Bioheat, there is no food vs. fuel debate, because the soybean oil used to make some biodiesel is a waste product and does not divert ingredients used for edible soy products.
In Massachusetts, the Department of Energy Resources is developing a[euro]oerenewable thermal energy credits to incentivize the blending of biodiesel with heating oil. In New York City, Mayor Bill de Blasio recently signed a law that will change the citys heating oil standard to B20, which is a blend that includes 20 percent biodiesel. New York has required B2 Bioheat in place of plain heating oil since 2012 as part of its plan to reduce greenhouse gas emissions by 80 percent by 2050.
Bioheat is a practical solution, because it works with the Oilheat equipment installed in millions of American homes. Oilheat customers who choose Bioheat have a path away from fossil fuels and could someday use Bioheat that contains 50%, 75% or even 100% biodiesel.
Please contact us to learn more about Bioheat Fuel.