Oilheat Customers Reap the Rewards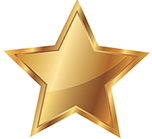 Have you stayed with Oilheat? Congratulations! You are paying less for your fuel, helping the environment, and moving forward to reduce fossil fuel consumption, without having to replace your heating system.
North American oil production has strengthened in recent years. As a result, prices have fallen to 2004 levels.
Oilheat customers in Massachusetts are getting higher heating efficiency and cleaner equipment. That's because suppliers are replacing traditional Oilheat with cleaner burning Ultra-Low Sulfur Heating Oil. The transition began in 2014 and will be complete in 2018. This ultra clean fuel, which is already used throughout New York State, leaves virtually no soot in the equipment. Ultra-Low Sulfur Heating Oil is also better for the environment.
Bioheat fuel puts Oilheat customers on a direct, affordable path away from fossil fuels. This innovative fuel displaces fossil fuels with clean, renewable biodiesel. It works in any Oilheat system, and new burners now in development will use any blend all the way up to 100 percent biodiesel. That means that Oilheat customers can see a future with complete freedom from fossil fuels. Ultra- Low Sulfur Bioheat also burns cleaner than natural gas with just 2 percent biodiesel content.
If you are interested in automatic delivery of clean, renewable Bioheat fuel, please use our online contact form or call our office.