Yes, You Can Heat That Cold Room or Porch!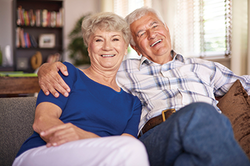 We sometimes hear from customers who wonder whether they can add heat to a three-season porch, a room over a garage or some other unheated space. We always tell them the same thing: Yes! Of course! 
Our heating team excels at bringing warmth to unheated spaces. Every home or business is set up differently, so we always begin by sending over an expert who can evaluate your particular situation and recommend the best solution.
In many cases, a Mitsubishi H2i® is the perfect answer.The H2i is an electric heat pump that is designed specifically for cold climates like ours. It uses patented Hyper-Heating INVERTER® technology to deliver heat effectively in temperatures as cold as -13°F. The outstanding performance and efficiency qualifies the H2i® for an ENERGY STAR Tier 2 level rating.
After helping you select the right model, we will install the compressor in a convenient outdoor location and connect it to the room using thin, flexible piping instead of bulky ductwork. We can reach virtually any space at a reasonable cost, because the pipes fit inside your walls, without any architectural alterations. Installations are usually quick and painless.
As a Mitsubishi Diamond Contractor, we provide the expert installation work and support that ensures your H2i will perform to your expectations and beyond.
Please give us a call or use our online contact form to request more information or schedule a visit.